Recycling Centre
The Recycling Centre is located on Lover's Lane (take the Sizwell Road out of Leiston and turn left at the junction past the railway line.
The site is run by the County Council and does not have a telephone number.
Enquiries for the site however are answered on 0345 6066067 (button 3)
Opening Times:
April - September 9am to 5pm Monday to Sunday. CLOSED WEDNESDAY. Open until 7pm on Thursday from May to August
October - March 9am to 4pm Monday to Sunday. CLOSED WEDNESDAY.
The site will be open every day (including Bank Holidays) except Christmas Day, Boxing Day and New Year's Day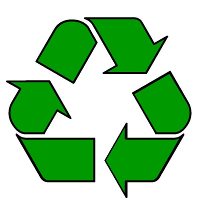 At this site, you can recycle: Cardboard, Plastic Bags, Fluorescent Tubes, Batteries, Used Engine Oil, Paper, Plastic Bottles, Small Appliances, Mobile Phones, Car Batteries, Aluminium Cans, Tetra Pak, Large Appliances, TVs and Monitors, Textiles, Metals, Mixed Glass, Fridges and Freezers, Garden Waste, Wood and Timber.