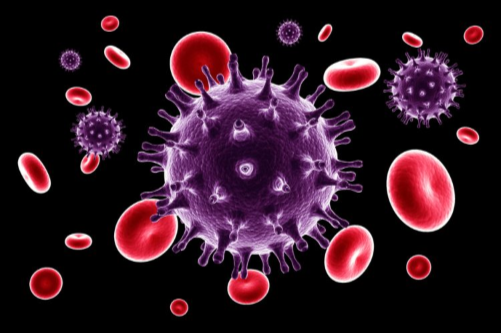 COVID-19 UPDATE
Stay at home to stop coronavirus spreading.
Everyone must stay at home to help stop the spread of coronavirus.
This includes people of all ages – even if you do not have any symptoms or other health conditions.
You can only leave your home:
To shop for basic essentials – only when you really need to.

T

o do one form of exercise a day – such as a run, walk or cycle, alone or with other people you live with.
For any medical need – for example, to visit a pharmacy or deliver essential supplies to a vulnerable person.

To travel to and from work – but only where this is absolutely necessary.
Leiston-cum-Sizewell Town Council understands that in today's climate things are rapidly changing on a daily and even hourly basis, with Government advice on the Coronavirus being updated all the time. With all this in mind the Town Council has currently suspended all public meetings to help protect all the residents of Leiston and urge people to follow the Government

announcement

about STAYING HOME.
The Council Office will now be closed but you can reach your Town Clerk via email.
Email: townclerk@leistontowncouncil.gov.uk
Leiston is very lucky to have a LEISTON GOOD NEIGHBOUR SCHEME in place to help those most

vulnerable

and isolated, this now includes those that are self-isolating due to the Coronavirus. We ask that if you would like to help your neighbours or if you need any help, that you please get in touch with those that run the Leiston Good Neighbour Scheme, this ensures that all help that is offered by trusted persons and given to those in need. More information about the LEISTON GOOD NEIGHBOUR SCHEME can be found at the bottom of this page.
There is also lots of information being shared about the Coronavirus, but we should ensure we are receiving the correct information. Please check the following websites for correct up-to-date information:
KEY ADVICE
What to do if you have Coronavirus Symptoms:
Stay at home for 7 days if you have either:
a high temperature – you feel hot to touch on your chest or back
a new, continuous cough – this means you've started coughing repeatedly
Do not go to a GP surgery, pharmacy or hospital.
You do not need to contact 111 to tell them you're staying at home.
Testing for coronavirus is not needed if you're staying at home.
As a minimum, please ensure that you are following the Public Health England (PHE) recommendations for general cold and flu precautions to help prevent people from catching and spreading COVID-19:
Cover your mouth and nose with a tissue or your sleeve (not your hands) when you cough or sneeze (follow the simple Catch it, Bin it, Kill it rule)
Put used tissues in the bin straight away
Wash your hands with soap and water often – use hand sanitiser gel if soap and water are not available.
Try to avoid close contact with people who are unwell
Clean and disinfect frequently touched objects and surfaces
Do not touch your eyes, nose or mouth if your hands are not clean
Those with a new persistent cough or high temperature are advised to self-isolate for seven days.
Those over-70 are advised not to go on cruises
International school trips are inadvisable
If you are worried about symptoms, please call NHS 111. Do not go directly to your GP or other healthcare environment.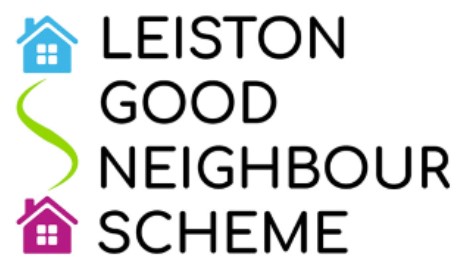 The Leiston Good Neighbour Scheme (LGNS) provides free voluntary help to people who are socially isolated in Leiston, Sizewell and Knodishall. The aim of the scheme is to support people to improve their quality of life and to develop a sense of mutual help and friendship within the local community. For example our volunteers may visit someone regularly for a chat, give help to fill in a form, support someone to go to a coffee morning or other activity, do a minor repair, collect a prescription or do a small amount of shopping. We do not provide transport (for example to take someone to an appointment) because this is provided by the community transport service (CATS).
Volunteering for LGNS is very rewarding and volunteers can choose what they do and how often. For example some prefer regular befriending; others prefer giving occasional practical help. It's a great way of meeting people if you are new to the area or wish to build your confidence and skills before returning to a paid job. People who use the service may also decide that they wish to volunteer and give something back to the scheme.
The LGNS has also organised group activities such as an outing to the Tea Dance at Snape Maltings and aims to do more of this in the future.
All volunteers have to complete a Disclosure & Barring Service check and an induction into our policies. This is to ensure they understand about important issues such as the confidentiality and privacy of personal information and handling money. All volunteers also have an ID badge which must be shown when they visit someone.
The scheme has a mobile phone which is held on a rota basis. They may not be able to answer straight away but if you leave a message they will call you back as soon as possible.
Contact us if you need a good neighbour or would like to be one.
Phone: 07724 777465
Monday to Friday 9am to 5pm